DerMann wrote:
Chaunsey wrote:
what kind of mauser is that?
looks similar to a VZ24 but the sling swivels are different, the front sight is different and the handguard is short. is the handguard cut?

ive probably seen it before but cant put my finger on what model it is.

It is a VZ.24.
The sight is a "wing" type sight, the handguard is short (probably cut for reasons unkown to me), and as for the swivels, I think they're all right, because all the other VZ.24's and VZ.98/22's have the same sling swivels.
He're a few more pictures: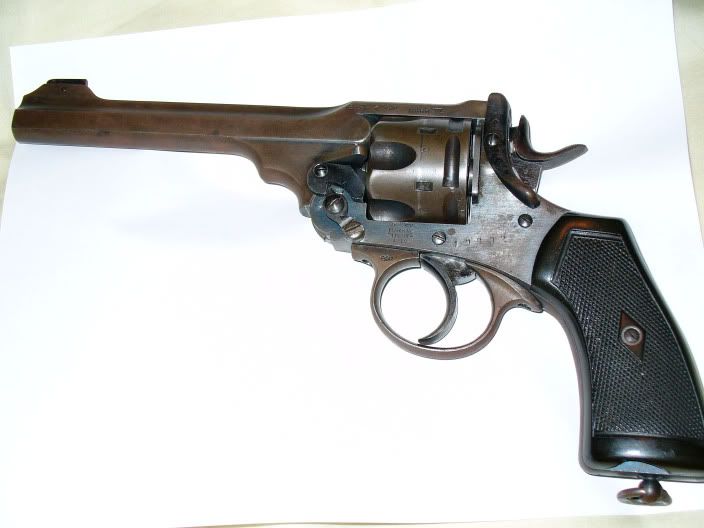 I don't know why those pictures turned out like that, but there's a lot less brown and a lot more blue on my Mauser than that.
interesting, i had never seen a sight like that.
the sling swivels however are not the common ones i believe. the ones on the bottom of the buttstock and the side of the upper band are the normal ones, the 2 side ones are different, ive never seen those, i have a VZ98/22 it only has the lower set of swivels. im no expert in czech arms though so it could be more common then i know.
interesting for sure, i wonder why the additional swivels.
i know what you mean about hte pics btw, its mostly because of poor indoor lighting and flash.
it almost sees "through" the bluing, it makes every bit of grease show up, and the more worn suface areas of the metal come out looking brown or just thin.
thats why whenever convenient use natural light for your pictures, it will show much better what your firearms actually look like in person
here's another few of mine.
this is my VZ98/22, dont mind the wwIIol box these were taken for another forum, not about to go and take out all my guns and re-photograph em without the box heh.
you can see what i was talking about with the browning and grease in the pics, this rifle has a very nice blue but in the pics you see alot of browning, and the grease shows heavily.
thats an awesome webly by the way, id love to get one, i got myself this though instead for now, an enfield no2mkI* as it is more representative of WWII issue.
the grips are original early wooden grips as this is a 1940 made pistol, which is early production for this model, unfortunately at some point the grips were sanded down, but they still retain some of the proof marks that show it is original to the pistol. again the pictures show a lot of browning, the blue on this pistol however is really nice and at about 80%-90%.