A Smith and Wesson box?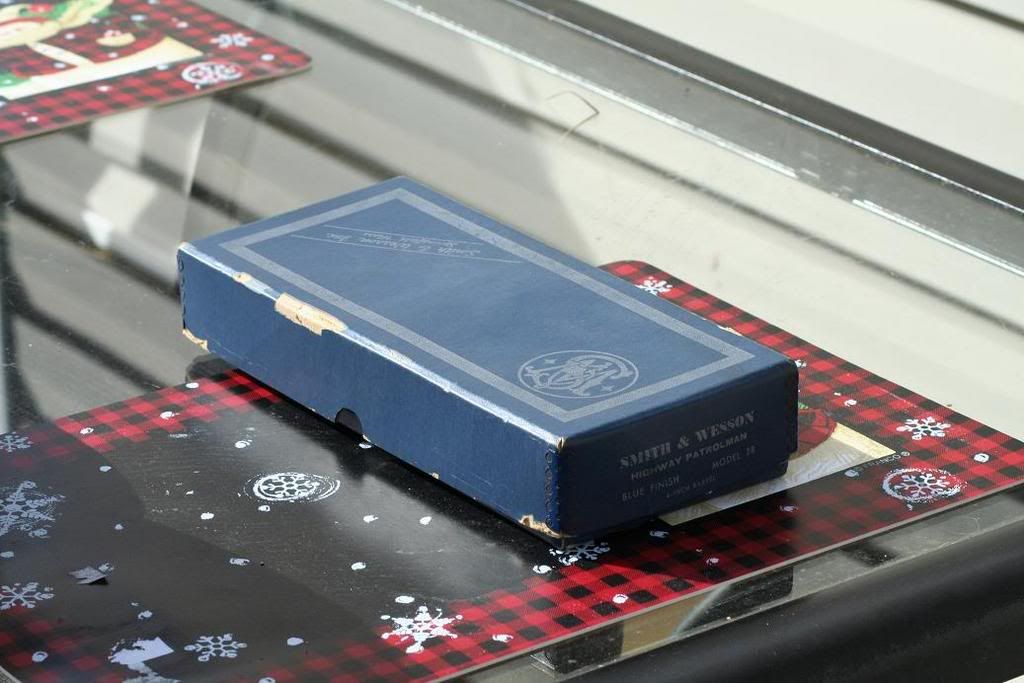 That looks old. Wonder what's inside...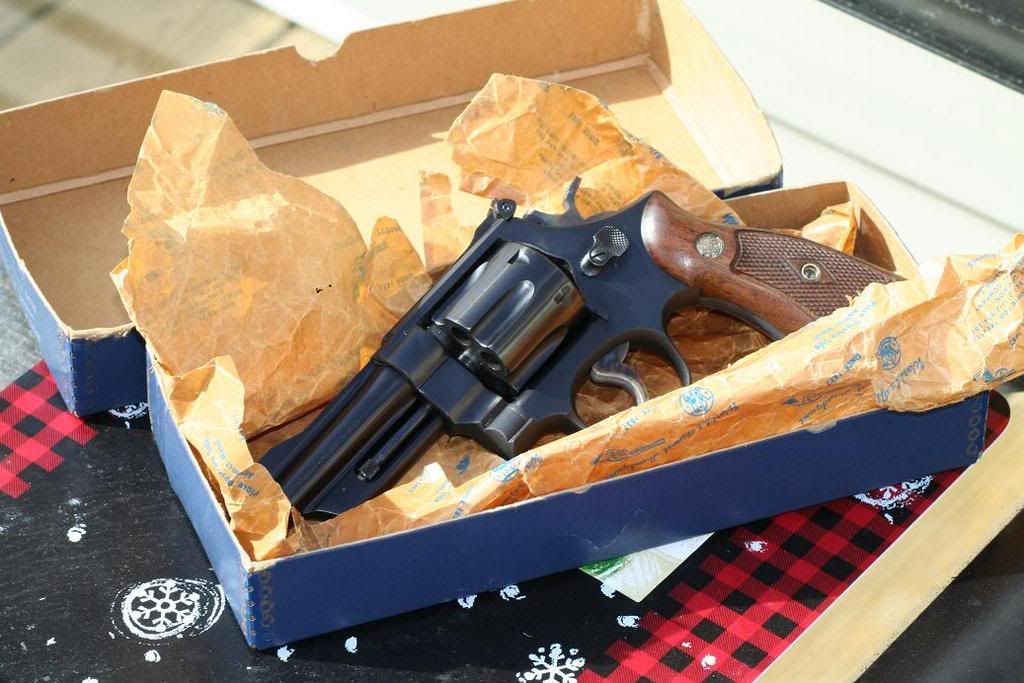 A .357 revolver! Looks like a 28-2 Highway Patrolman. Four inch barrel, magna grips(sadly, they do not match the gun). Still has the original wax paper. Lets look closer.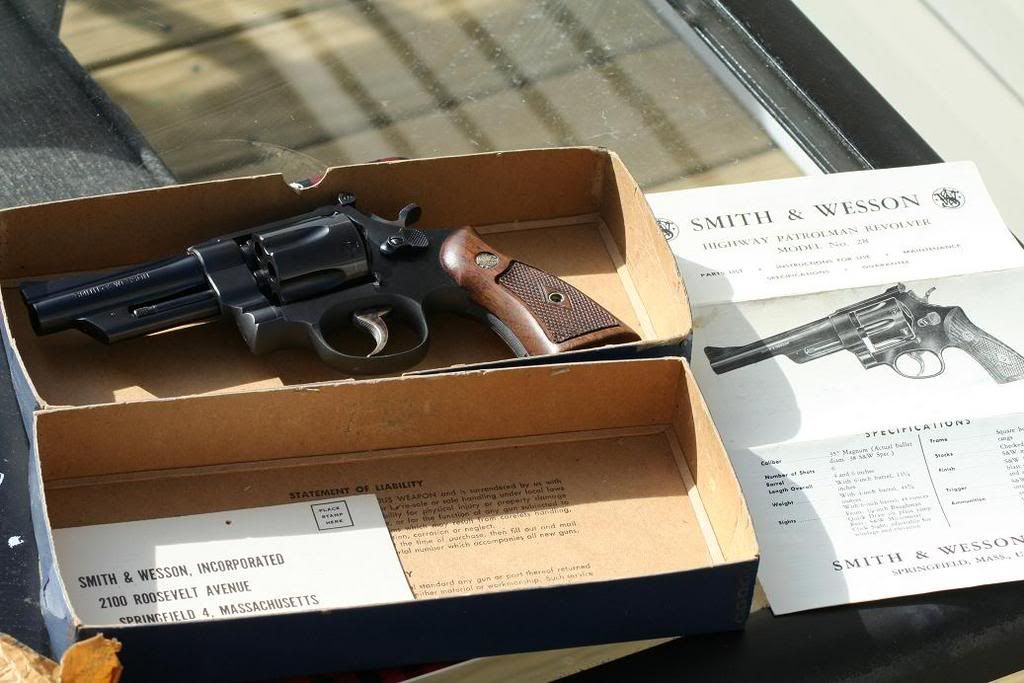 Comes with manual and warranty card!
The serial number suggests that the date of manufacture was 1966-67. Quite a steal for $450 shipped. I put a few .38 Special rounds through it. Great trigger, craftsmanship like you would not believe. And this is a stripped down version of the original ".357 Magnum", the Model 27.
Now, some people have said the revolver looks small in the pictures. For those who haven't had the pleasure of seeing one up close, a picture for size comparison: